Paramour marked the Broadway debut of Cirque du Soleil, that titan of live entertainment. Equal parts theater and circus, Paramour featured both a classic Broadway storyline and high-wire flourishes that sent performers flying, flipping, and soaring over the audience.
My tagline – "Love in Technicolor" – succinctly told ticket buyers about the show's romance, Hollywood milieu, and sense of poetry.
"Love in Technicolor" made its way onto a host of items, among them a New York Times full-page ad, the theater's front-of-house, and even a souvenir t-shirt.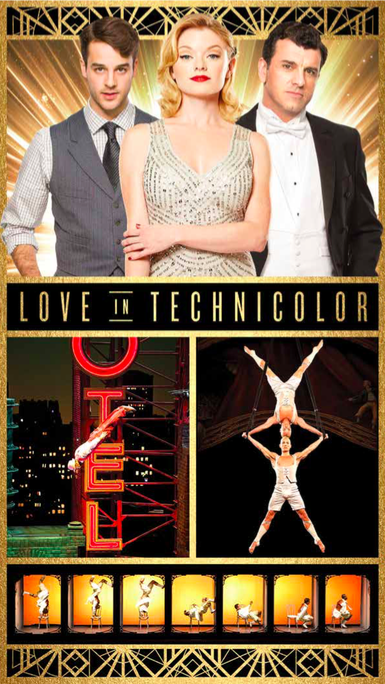 Our direct mail piece introduced some key copy concepts to the campaign. Every sentence worked to communicate the kinetic power of the show.
We had a major subway presence leading up the the start of performances. Our ads made sure New Yorkers knew the importance of Cirque's arrival on Broadway.
After the show opened, we incorporated quotes from critics into the active, aspirational tone of our TV spot.