SOMETHING ROTTEN!
Set in Elizabethan England, this hilarious Broadway show told the (entirely untrue) story behind the world's first musical. Our ads struck a tone that was scrappy, fun, and self-deprecating -- just like the production itself. For our efforts, we were awarded "Best All-Around Campaign" at the 2015 Broadway Advertising Awards.
PRINT / OUTDOOR
For part of our first DIRECT MAIL PIECE (slide 1), we zoomed in on our key art illustration to imagine what Renaissance audience members made of "the world's first musical." I took a more interactive tack in THE NEW YORKER (slide 2). Inspired by the magazine's weekly cartoon contest, we ran our own, ultimately running the winning entry in a subsequent ad. When it came to outdoor, for a time we thought about marketing the show with contemporary non sequiturs like "100% gluten-free" and "always in 3D." The idea didn't stick (and this BILLBOARD, slide 3 didn't end up running) but I always thought it nicely spoke to the show's sense of humor.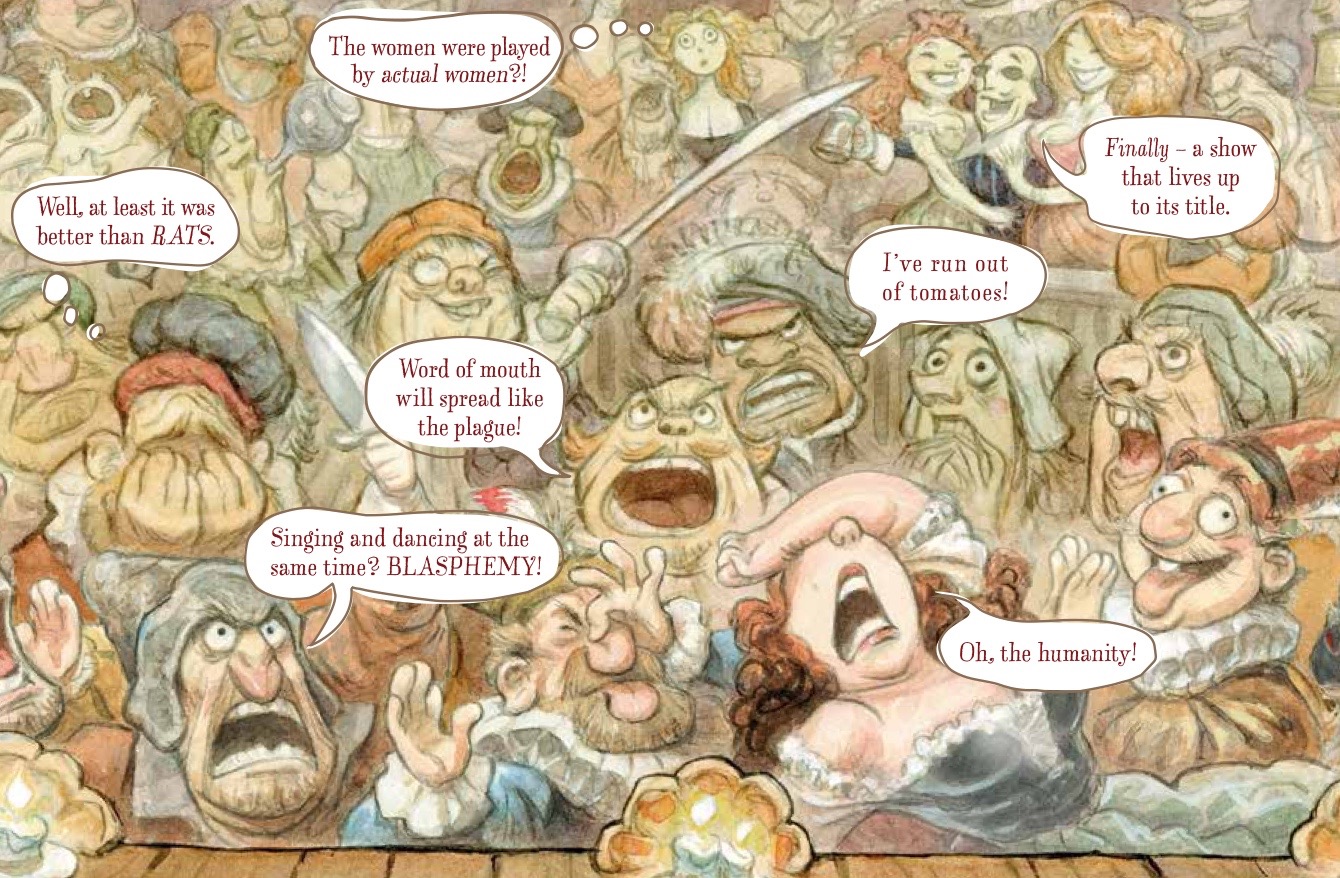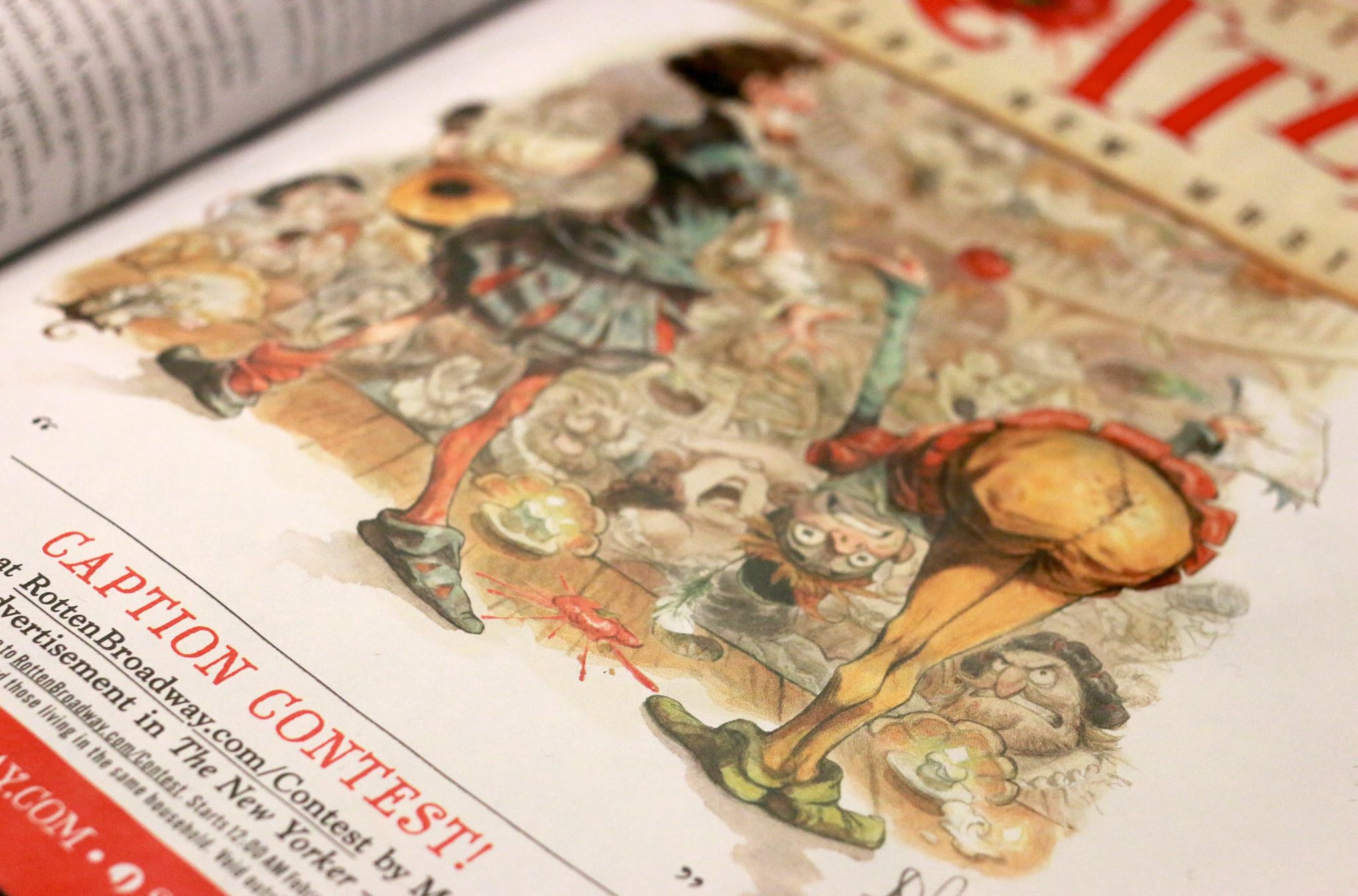 AWARDS SEASON
Something Rotten! opened in a fiercely competitive Tony Awards season, so we needed campaign materials that reminded voters just how funny and smart the show was. To this end, we made a "For Your Consideration" booklet that spoke in a distinctly "rotten" tone (slide 1), we created a fake, antique yearbook that called out our cast and creatives (slide 2), and we ran a Tony nominations ad in The New York Times that spoke in our distinctly self-deprecating manner (slide 3).
TV / RADIO / ONLINE VIDEO
In this TV spot (co-written with my creative director) we turned the cliches of movie trailers on their heads – all in the service of razzle-dazzle fun.
We celebrated the release of the show's cast recording with an online video reminiscent of those cheesy, 90s CD ads that used to run on late-night cable.
This radio spot, co-written with my creative director, featured goofy non sequiturs like "gluten-free" and "in 3D." Cast member Gerry Vichi lent his inimitable voice to the effort.
ONLINE
The fact that Something Rotten! was a Broadway musical about Broadway musicals meant that we could make self-referential theater jokes -- when appropriate. There was nowhere more appropriate than Playbill.com, a theater website that partnered with us for this truly unique promotion. I wrote a series of fake advertorials that imagined contemporary Broadway hits in Elizabethan England, the era of Something Rotten!. Fair warning: these are for theater nerds only!